Help bring an end to the Gadhimai festival set to take place November 28th and 29th by joining a Tweetstorm today November 20th.
Update November 22nd : Though the Tweetstorm day has passed please continue to Tweet #Gadhimai
TWEETSTORM #Gadhimai:
NEXT TWEETSTORM THURSDAY 20TH NOVEMBER
To bring awareness and hopefully Stop the Gadhimai Ritual Slaughter festival in Nepal in November where approx 500,000 animals will be barbarically hacked to death just for a belief . Please use #Gadhimai on every tweet you do .

Tweet to celebs ask them to Retweet , they have loads of followers and not many know about this atrocity , so we really need to get the word out . Please invite friends to take part , 500,000 innocent animals lives depend on us to try and Stop this carnage , many animals will not be cleanly killed and will lay dying for the 2 days that this Cruel festival takes place.
Read More:
https://www.facebook.com/events/731763660249600/ – includes lots of suggestions and a few celebrity Twitter addresses:
(Dr.Brian May)@DrBrianMay
(Russel Brand).@rustyrockets
(Chrissie Hynde).@ChrissieHynde
(Pamela Anderson).@PamelaDAnderson
(Sia).@Sia
(Sam Simon).@simonsam
(Leonardo DiCaprio).@LeoDiCaprio
.@AlecBaldwin
.@dodo
.@AngelinaJolie29
.@SimonCowell
.@RichardBranson
.@SarahMcLachlan
.@HowardStern
.@CaseyAffleck
.@TimGunn
(Alissa White-Gluz) . @AwhiteGluz
.@Billmaher
.@Diane_Keaton
.@HilarySwank
.@DaveNavarro
.@CharlizeAfrica
.@iansomerhalder
.@haydenpanettiere
.@CameronCrowe
.@rauljulialevy
.@RealRonHoward
.@RyanGosling
.@SophiaBush
.@IMKristenBell
.@thelittleidiot (Moby)
.@UncleRUSH (Russell Simmons)
.@mcgregor_ewan
.@HowardStern
.@AmyLeeEV
.@oliviamunn
.@KatieHeigl (Katherine Heigl)
.@AliciaSilv ( Alicia Silverstone)
.@steveo
.@kevin_nealon
.@davematthewsbnd
Please share widely the more people involved the better to make this trend.
Someone Suggests:
Please tweet to this former Prime Minister of Nepal and his followers. He seems to be opposed to Gadhimai. At least so it appears from his twitter profile.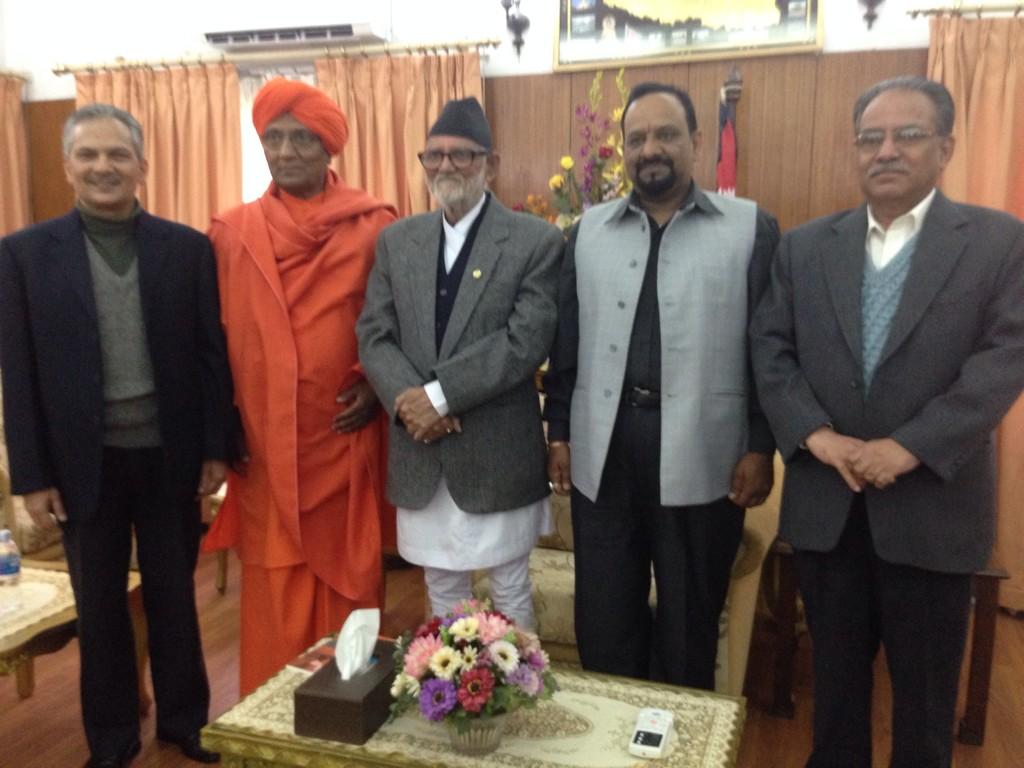 Swami Agnivesh with PM Koirala & other ex-PMs of Nepal to campaign against animal sacrifice in Gadhimai temple(Bara)
https://twitter.com/brb_laaldhwoj/media
We Need to stop this:
More information and actions to take:
With only eight days to go we need to take action quickly,  it is not too late to send an e-mail to Nepalese government officials or sign petitions or write a letter or e-mail to the Nepalese embassy in your country.
Contact your local Nepalese embassy or consulate in your country:
http://embassy.goabroad.com/embassies-of/Nepal
Write to Nepalese government officials :
Addresses and Sample letters along with details of other actions can be found here in Compassion for world farming's action pack:
http://www.ciwf.org.uk/media/5697537/Gadhimai-Action-Pack.pdf
Watch and Share the video
Animal Sacrifice at Gadhimai Festival
Warning: The attached video footage contains images that some may find shocking.
Bardot's call to end 'greatest collective sacrifice of animals'
"The world will look on again with horror and despair as some 250,000 goats, buffaloes, pigs, chickens, pigeons, ducks and white mice are cruelly sacrificed in two days,"
Bridget Bardot – extract of letter to Nepal's President Ram Baran Yadav,
Read More:
http://www.digitaljournal.com/news/world/bardot-s-call-to-end-greatest-collective-sacrifice-of-animals/article/414263
More information about this brutal festival and further action you can take:
Petitions and other actions and addresses to write to
https://rantingsfromavirtualsoapbox.wordpress.com/2014/11/16/more-action-to-bring-and-end-to-the-gadhimai-festival/?preview=true&preview_id=5171&preview_nonce=aacde7a868&post_format=standard
More petitions and other actions:
https://rantingsfromavirtualsoapbox.wordpress.com/2014/10/30/urgent-action-stop-gadhimai-festival-slaughter/